CYSAT 2023 is over. It's time to review everything that has happened during this amazing event. But first, let's remember what CYSAT is.
CYSAT is the leading European cybersecurity and space exhibition that took place 26th-27th April in Paris (Station F). This is the biggest European event entirely focused on cybersecurity for the space industry.

Since 2021, the event brings space and cybersecurity experts together to create a European ecosystem capable of responding to the current and future challenges faced by the European space industry.
Faced with cybersecurity challenges and the growing importance of data protection in space, it is crucial to bring together communities of cybersecurity experts to build a European ecosystem capable of addressing current and future industry challenges.
Last years' event saw more than 450 space specialists, decision-makers and experts come together. In its third year, CYSAT highlighted Europe's cybersecurity capabilities and solutions dedicated to space from both a technological and geostrategic perspective.
To find the full programme and more information on the event, visit: https://cysat.eu/
Mathieu Bailly, VP at CYSEC, Co-founder and Director of CYSAT, has published on his linkedin profile the key takeaways he retained during these 2 days. We publish these key takeaways below with his permission. Thank's to Mathieu for sharing whith us its key takeaways.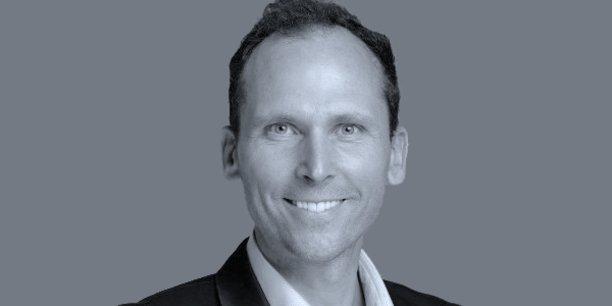 My 9️⃣ take-aways from CYSAT season 3 👇 from a happy event director!
1️⃣ A success💥
🔹Our mission 🎯 to raise awareness about #cybersecurity in the #space industry is progressing
🔹This can only be achieved by connecting people. We double the number of participants every year 📈, we manage to get all players involved ✅
🔹Many positive feedback of people happy to meet and network. Just for that CYSAT season 3 was a success!
2️⃣ Tech sessions were a big hit!
🔹NEW this year, many people mentioned the quality of the presentations
🔹Thanks to the startups and researchers on stage (with the normal rate of live demo failures 🤓)
🔹Kudos to all presenters, especially my colleagues Yannick Roelvink and Louis Masson for presenting respectively the CYSEC products ARCA SATCOM and SATLINK 🚀
3️⃣ Ukraine and Viasat 🇺🇦
🔹The 2022 attack definitely shook off the industry
🔹Was important for me to have a first-hand testimonial of General Oleksandr Potii live from Kiev explaining the critical importance of 🛰️
🔹Not only for comms and intelligence on the battlefield but also to allow civilians to stay connected 🌍
4️⃣ Team Europe 🇪🇺
🔹Honored to have space execs coming now to CYSAT using the event to make major announcements
🔹The EU commission represented by Guillaume de La Brosse took the opportunity to promote the upcoming EU Space law and EU Space ISAC. These are two big news, can't wait to hear more about it
5️⃣ #IRIS2: high expectations
🔹One of the hottest topic this year. Stakes are high and timing is tight!
🔹Was great to have a more extensive appreciation of the Comission's perspective on the cyber aspects with Nicolas Guillermin
🔹Both EUSPA with Rodrigo da Costa and ESA with Massimo Mercati presented their approach and upcoming opportunities for the industry
6️⃣ Hacking demo 👾
🔹Thales is making the buzz after presenting their successful demo of hacking and recovering ESA's OPS-SAT 👏
🔹This is something we've been trying to do since summer 2021 so very happy to finally see it on stage 👊
🔹Thales team did a great job at explaining the technical aspects of the demo ⚙️ and were very transparent about the support they received from the OPS-SAT team, 👌 David Evans
7️⃣ Greg Wyler: « Less is more »
🔹Very happy to host Greg, a legendary space entrepreneur now full steam with his latest venture E-Space.
🔹I liked his approach of making things as simple as possible to reduce the attack surface and make the CISO or the PSO's jobs a realistic task.
8️⃣ Finding talents! 👨‍🎓 👩‍🎓
🔹I think every single speaker I was on stage with said they were looking for talents. This is a major challenge now
🔹We had about 50 students at CYSAT with free tickets, hope they were able to make the most of it!
9️⃣ CYSAT 2024
Not everything was perfect this year, the acoustic was terrible the first morning, coffee would be appreciated at the start of the day, food can be massively improved, etc we will learn and improve for next year!
All 2023 CYSAT videos are online
All videos about 2023 CYSAT in Paris, the biggest European event around cybersecurity for commercial space, are online and can be seen here.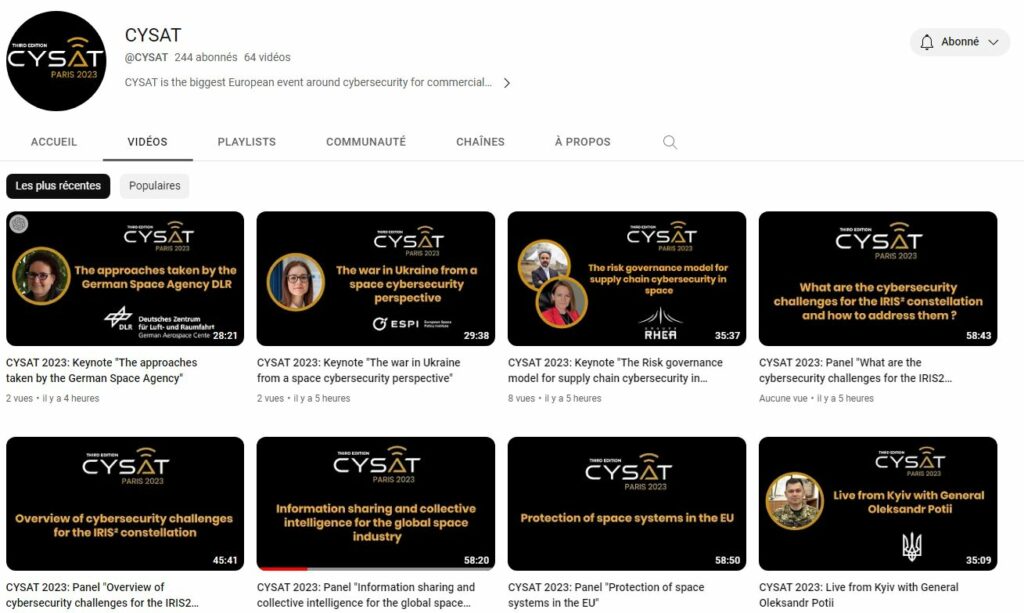 A propos de CYSEC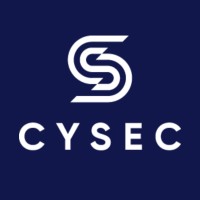 CYSEC is a Franco-Swiss cybersecurity company that is a pioneer in the protection of satellites and data collected and transmitted in space.
The company has just launched two security products in 2023, ARCA SATCOM dedicated to the satellite internet market, and ARCA SATLINK dedicated to constellation operators.
For more information : www.cysec.com