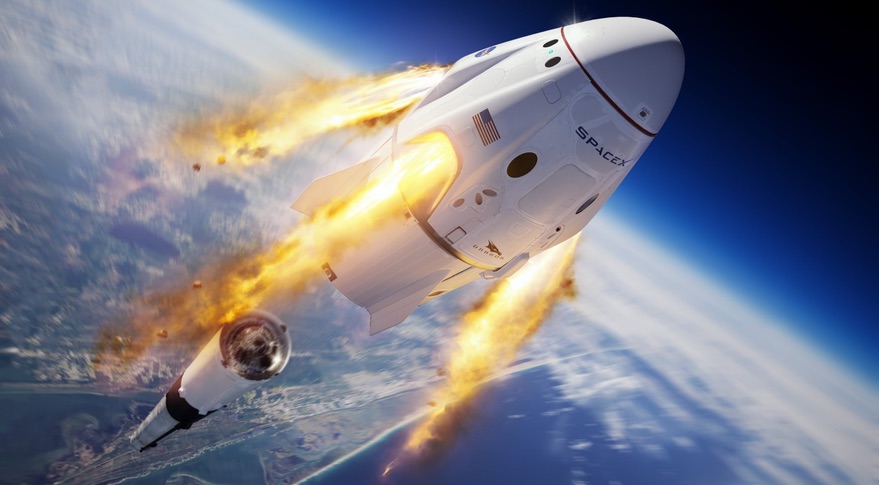 On Sunday, January 19, 2020, the last big test for SpaceX, Elon Musk's company, took place successfully. It was to simulate a failure of the launcher and to carry out an emergency ejection of the unmanned Crew Dragon capsule, a few minutes after launch. This test is called an "In-Flight Abort Test".
The test took place at the Kennedy Space Center in Cape Canaveral, Florida. The mission went perfectly well (see video below) and was successfully completed. The Crew Dragon capsule is launched by a Falcon 9 rocket and powered by SuperDraco engines mounted in pairs.
Below is a Twitter video showing the moment of ejection of the launcher capsule.
Crew Dragon separating from Falcon 9 during today's test, which verified the spacecraft's ability to carry astronauts to safety in the unlikely event of an emergency on ascent pic.twitter.com/rxUDPFD0v5

— SpaceX (@SpaceX) January 19, 2020
This mission is ordered to SpaceX by NASA in order to give the United States back its autonomy in the access to manned space flights. It was therefore a crucial test for NASA.
Full video of the security test
The chronology of the test is as follows:
00:00 – Liftoff of the launcher (17:58 of the video)
01:28 – Crew Dragon capsule ejected (19:24 of the video)
01:37 – Launcher explodes (19:35 of the video)
02:35 – Release of the ejection stage (20:23 of the video)
04:44 – Opening of the 2 small parachutes (22:42 of the video)
05:33 – Opening of the 4 large parachutes (23:32 of the video)
08:56 – Ditching of the capsule (26:55 of the video)
The next flight of the Dragon Crew will be a manned flight. It will be a great return for the Americans with the first manned flight since the space shuttle program was shut down after two serious accidents.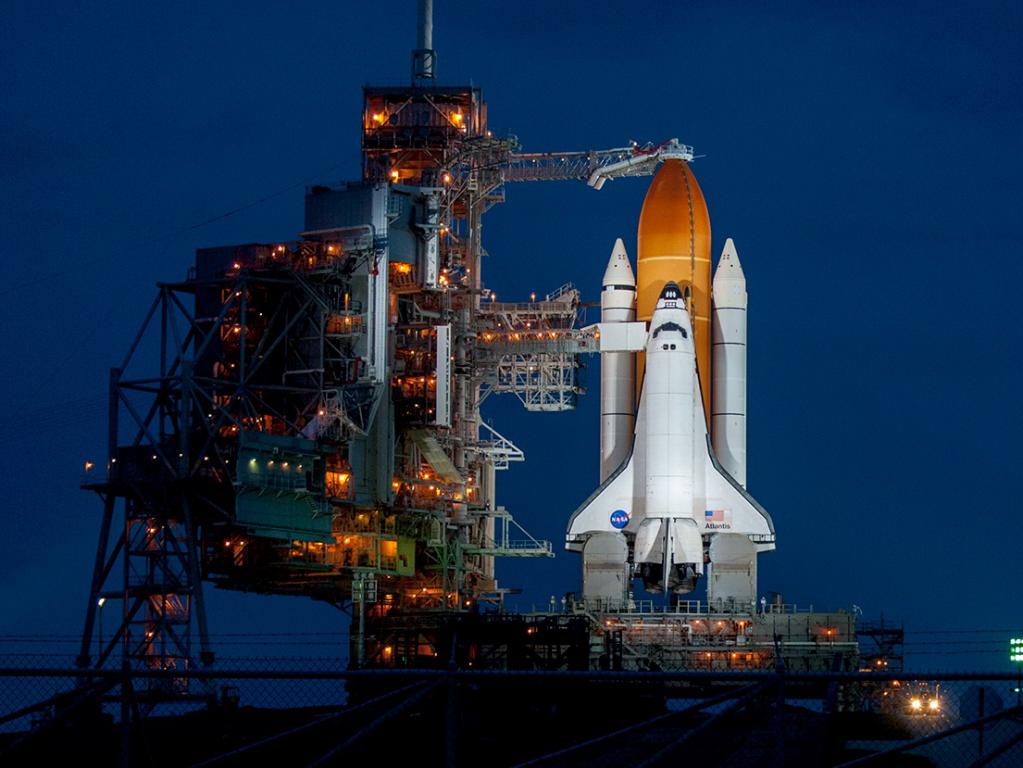 Since the last flight of Space Shuttle Atlantis in 2011, Americans have been forced to use the services of the Russian Soyuz spacecraft to fly their astronauts into space and back and forth with the International Space Station (ISS).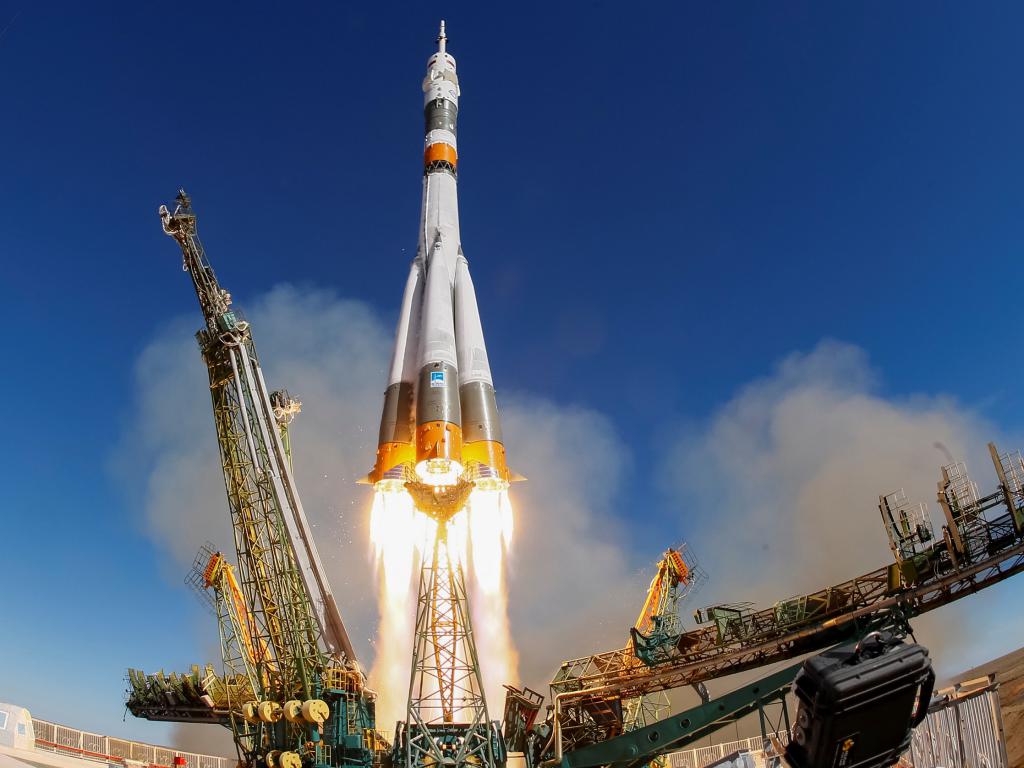 The next launch of the Falcon 9 and the Crew Dragon capsule will take place at the Kennedy Space Center in Cape Canaveral, Florida, where Space Shuttle Atlantis last lifted off. It will be a manned flight with American astronauts Doug Hurley and Bob Behnken as passengers. This mission will take place on May 27, 2020.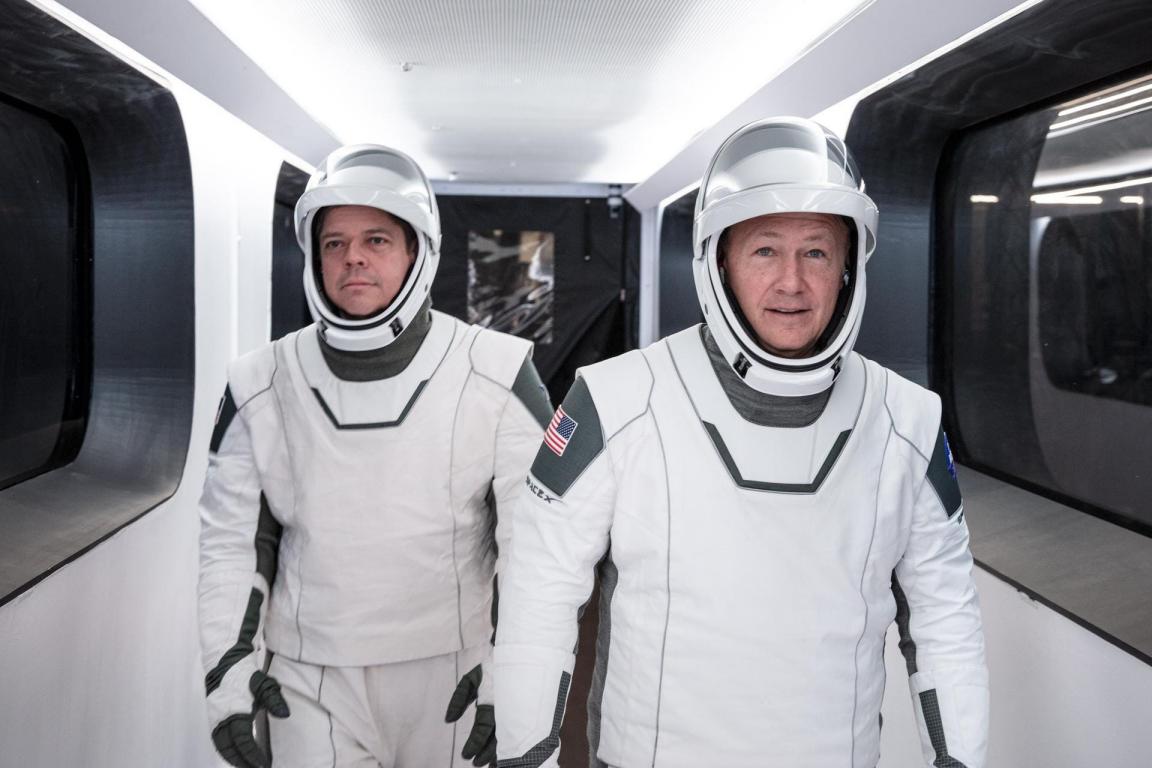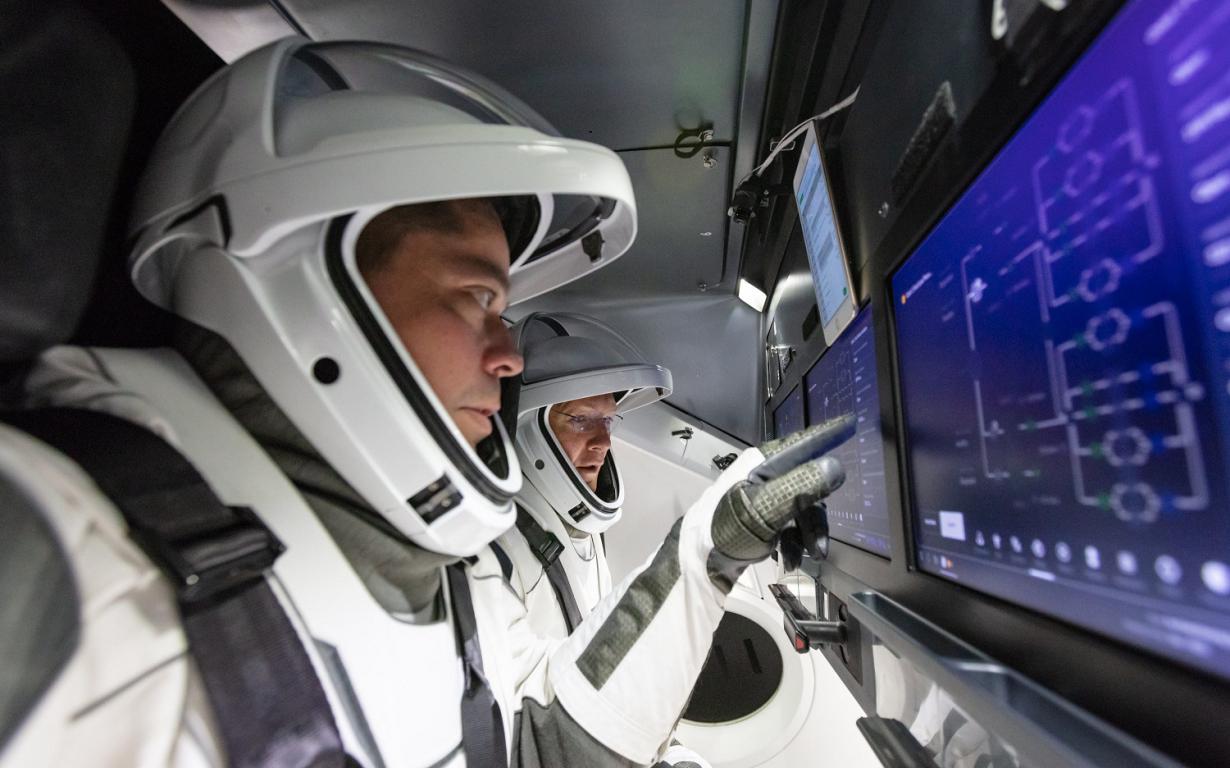 This very special mission will be extremely well attended. It will be the subject of a future article.