CyberInflight team is part of the contributor list of the SPARTA framework. The last version published on July 18, 2023, adds more than 60 attack references provided by their market intelligence team.
SPARTA is the the Aerospace Corporation's Space Attack Research and Tactic Analysis framework. SPARTA is an ATT&CK® like knowledge-base framework but for for Space Missions.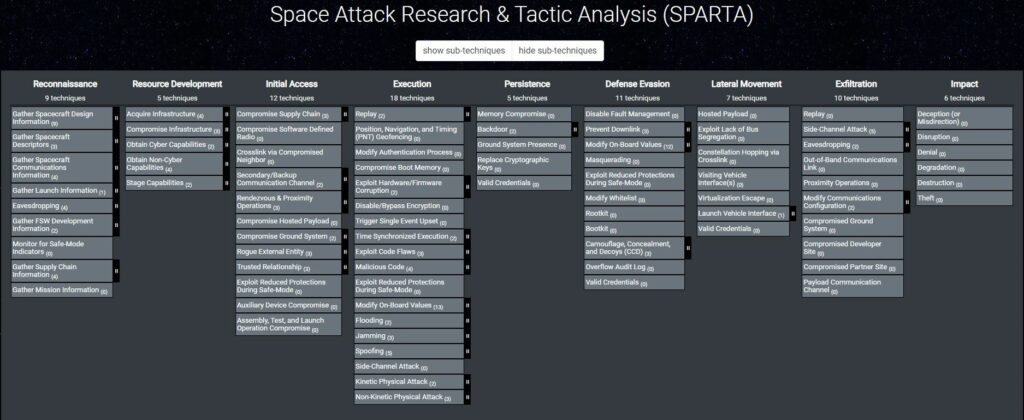 SPARTA matrix is intended to provide unclassified information to space professionals about how spacecraft may be compromised due to adversarial actions across the attack lifecycle.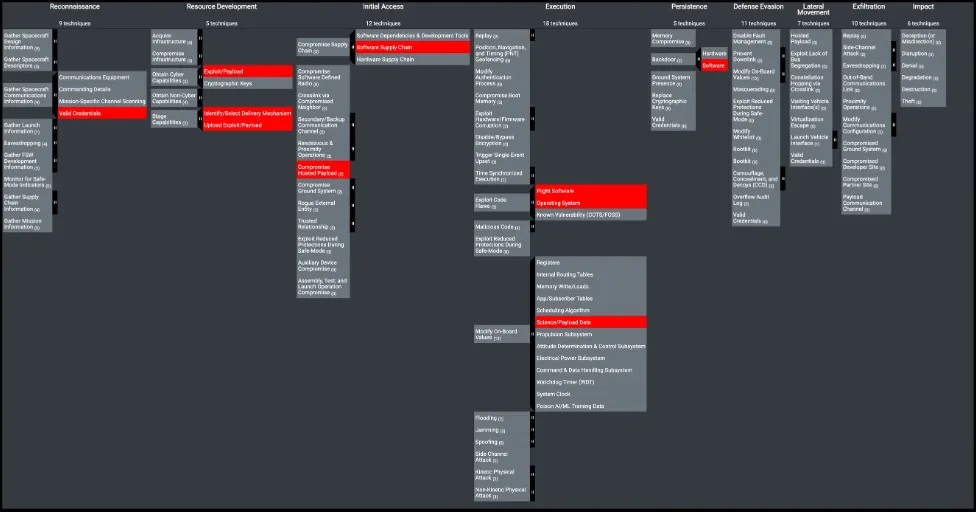 You can check here an analysis of the Thales satellite hacking demo CYSAT 2023 by SPARTA team
Congratulations to Matthias POPOFF and Héloïse Do Nascimento Cardoso for their contribution.
Do not hesitate to contact them if you need to run any consulting or intel. mission. Get more info of the contribution here.
You can learn more about SPARTA in our article here.
You can check here a quick comparaison of recently released Cybersecurity Frameworks for Space Sector between SPARTA (Space Attack Research and Tactic Analysis), the SPACE-SHIELD (The Space Attacks and Countermeasures Engineering Shield from ESA), TREKS (The Targeting, Reconnaissance, & Exploitation Kill-Chain for Space Vehicles Cybersecurity Framework)