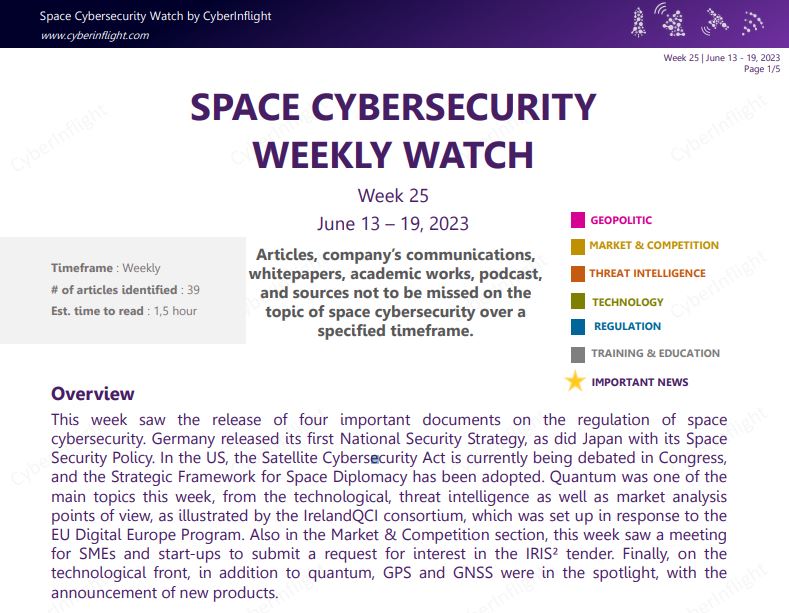 CyberInflight and Florent Rizzo released a new 
 Space Cybersecurity Weekly Watch 
for Week 25 (June 13-19, 2023). The team consolidates a weekly watch with all the space cybersecurity news you shouldn't miss
In this new Space Cybersecurity Watch, you will find Articles, company's communications, whitepapers, academic works, podcast, and sources not to be missed on the topic of space cybersecurity over a specified timeframe.
The areas covered by this watch are : geopolitic, market & competition, threat intelligence, regulation, technology, training & education, important news.
 Do not hesitate to register to their weekly watch service !
You can download this Space Cybersecurity Weekly Watch for W25 here.
Also, their Space Cybersecurity Market Intelligence Report, Edition 2023, is available with a set of databases gathering a list of space cybersecurity stakeholders, a list of cyberattacks on space systems, a list of contracts and so forth…
You can check a sample here.